Program for the wool week journey
Day 1, Oct. 4th
Arrival, pick up at Keflavik International Airport. Guided tour along the south west coast, short stop by the hot springs by Krýsuvík and depending on arrival time, to Strandarkirkja Church by the coast. Then further to Hotel Vatnsholt in the South Iceland countryside. Welcome dinner.
Day 2, Oct. 5th
In the morning we will visit Uppspuni Farm and Mini Mill, where will be a chance to see sheep shearing and buy some of the yarn made on this farm. Afterwards we also visit the THingborg wool centre where we can buy more yarn.. Maja Siska, local hand spinner, knitter and fiber artist will be on hand to help you decide on your wool week knitting project and choice of yarn if you wish. She will explain the different qualities of wool and yarn available.
Guided tour with bus to the Valley Thjórsárdalur which is at its beautiest at this time of the year with autumn colours all around. We see the waterfalls Hjálparfoss, surrounded by special lava formations, Háifoss, the 2ndhighest waterfall in Iceland and the hidden gem Gjáin, a deep narrow valley with small waterfalls coming down all around. In the area is also the excavated Viking / Settlement farm Stöng.
We will return to Vatnsholt to have dinner and in the evening there is time for a cozy knitting session with Maja. Find out about Icelandic sheep and wool and ask any fiber related question.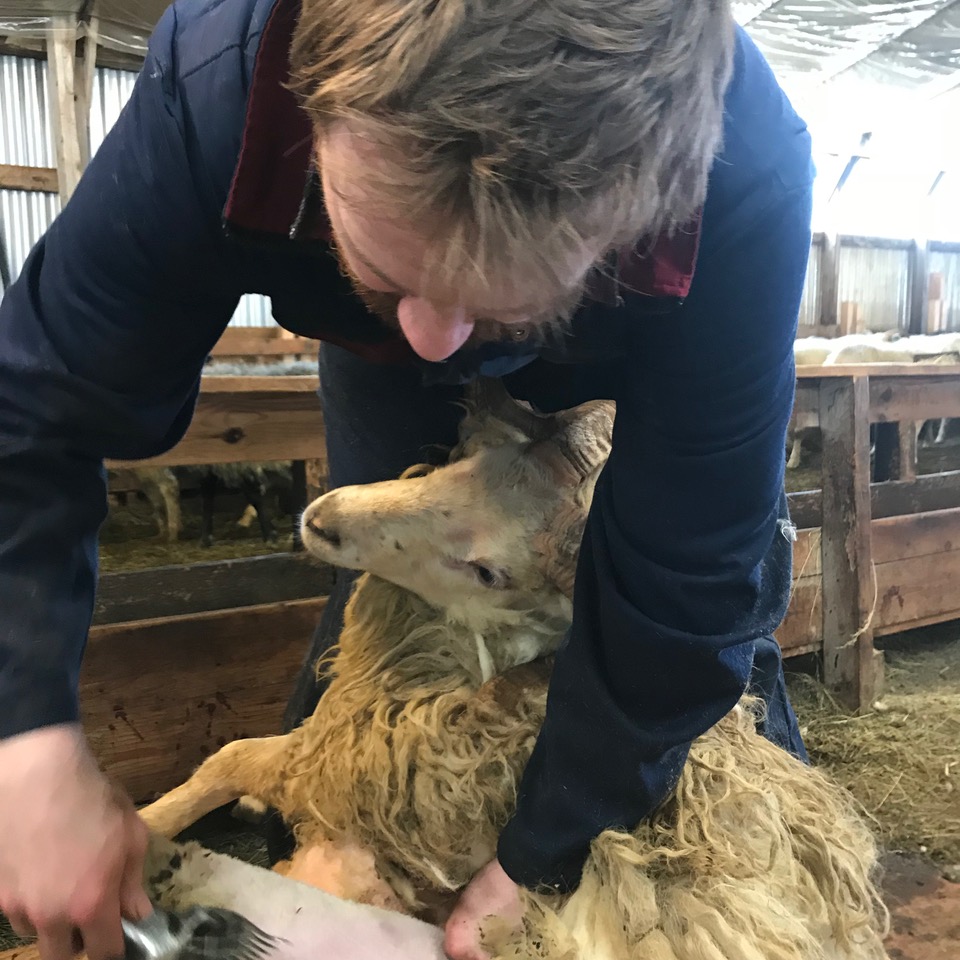 Day 3, Oct. 6th
Guided tour to the famous Geysir and the Golden Waterfall Gullfoss, which are among the most famous sights in Iceland. We will visit Friðheimar Tomato and Horse farm for a horse show, introducing us to the Icelandic Horse and its special gaits. After that we will visit the tomato green house and have lunch there, consisiting of a tomato soup buffe and home made bread. On the way back to Vatnsholt we will go to the Secret Lagoon for a relaxing bath in a naturally warm spring water. In the evening Dinner and knitting session.
Day 4, Oct. 7th
Gudied tour to the South Coast of Iceland. Here we visit the famous black beach, the southern most point of Iceland, Dýrhólaey, and the waterfalls Seljalandsfoss (where you can walk behind the water cascade) and Skógafoss. In the Museum of Skógar you will experience a lot about life in Iceland in the old days.
Day 5, Oct. 8th
In the morning we visit the old Parliament at Thingvellir. This is also the rift valley where the two continental plates, North American Plate and Euroasian Plate, meet. It is also a national park and a UNESCO World heritage.
At 15.00 – 18.00 there will be different workshops organized by the Woolweek.
Evening: 19.00 spinning meeting ( and knitting of course) and 20.00 presentation about "feldfé", an Icelandic sheep especially bred for their fleece, until 22.00 Nýja Þingborg, only minutes from your hotel.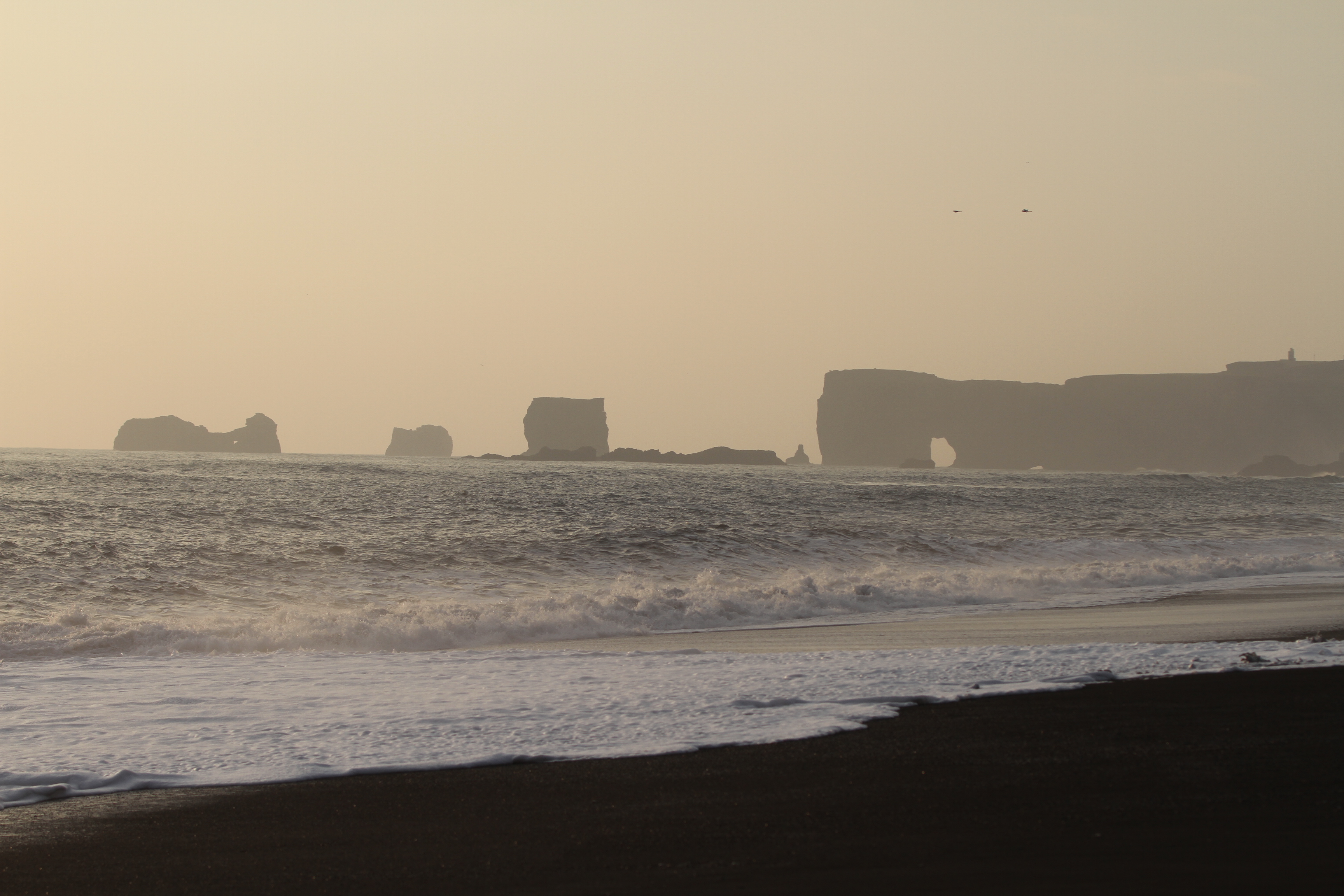 Day 6 and 7, Oct. 9th and 10th
You can choose between different workshops about knitting, spinning and dying. The final workshop program will be published by the Woolweek in April 2020. If you don't want to take part in workshops, you are welcome to attend the open knitting meeting in Thingborg Wool Center. There you can buy coffee and homemade cakes. On Saturday there will be a handicraft market.
In the evening you are welcome to join us for the local swimming pool, with many hot pots (= warm pools) and a steam bath to relax in.
On Friday a number of workshopw ill be available to choose from, classes are 9.00 – 12.00 ans 13.00 – 16.00
Evening: 19.00 knitting meeting with yarn swap and 20.00 presentation about wool and sustainability, until 22.00 Nýja Þingborg.
On Saturday: some classes 9.00 – 12.00, all day maker´s market, from fleece to item spinning completion at 14.00. – market until 16.00.
Day 8, Oct. 11th
Before lunch we visit the LAVA Centre in Hvolsvöllur and the old farm Keldur.
After lunch we will visit a sheep farm and see the yearly show where the most beautiful coloured sheeps of the area are celebrated. Maja will be on hand to explain and translate at the coloured sheep show!
People from the area come together and enjoy themselves in a cozy athmosphere. Homemade cake buffet.
Afterwards we meet for a farewell dinner and a round up of the wool week and knitted projects.
Day 9, Oct. 12th
Departure to Keflavík Airport. Depending on departure time (recommended in the afternoon) we will visit some beautiful sights at the southwest coast on our way to the airport.
Program is subject to change in case of bad weather conditions.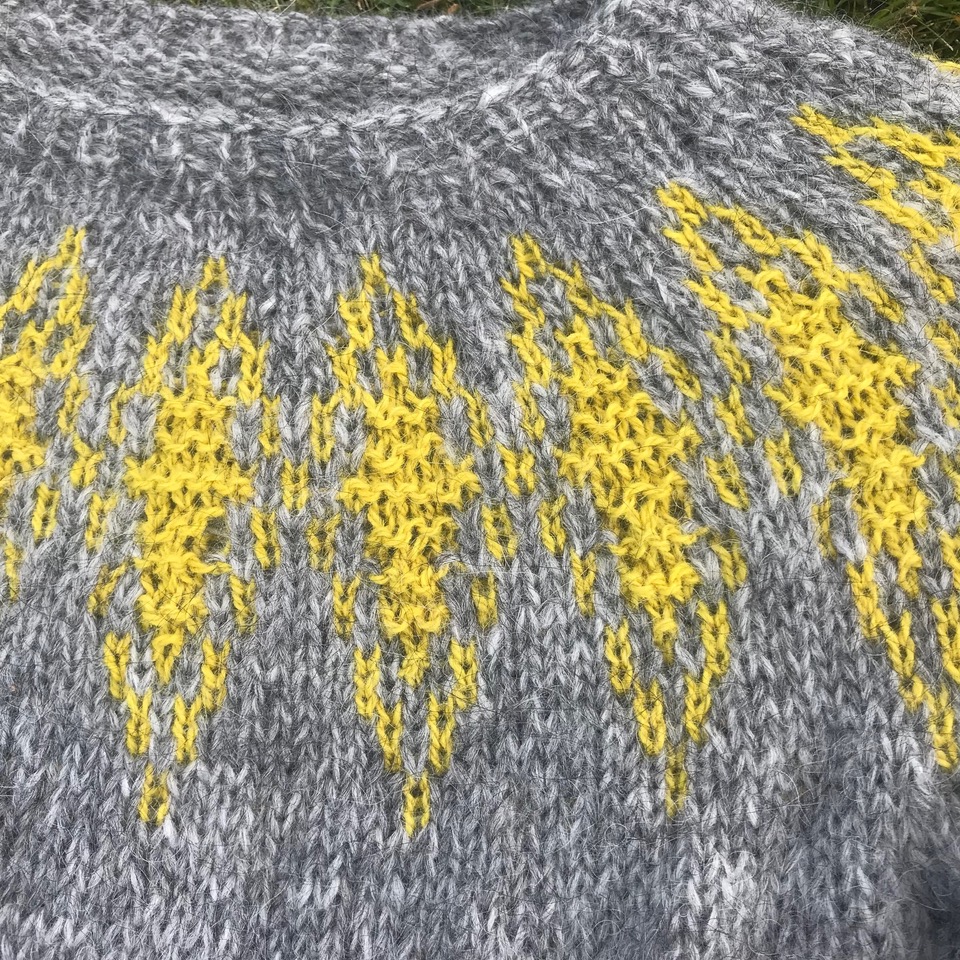 If you want to travel on you own you are also welcome to contact us (Petra on email petram@simnet.is) regarding accommodation, rental cars and proposals for day tours. If you have questions regarding the wool activities, please contact Maja (email maja@skinnhufa.is)